Lyft
A brand like Lyft has needs that change from day to day.
I've made content for all levels of the Lyft experience. Ranging from custom in-app designs and promotional social posts to creating immersive in- car experiences.
A teaser video launching Lyft's St. Patrick's day in car experience, Lucky Mode.
Lyft Lucky Mode | Featuring Dropkick Murphys
To kick off Lucky Mode, Lyft Teamed up with the most Irish band imaginable, The Dropkick Murphys. The video was also featured on Creativity's Top picks.
Lucky Mode was an in-car activation that Lyft Riders could experience on St. Patrick's day weekend. Riders were picked up in gold cars, filled to the brim with gold swag, a photo booth and a chance to unlock a treasure chest filled with prizes.
Rally mode is a unique passenger experience created for fans to unlock their fanniest fan potential.
When opening the Lyft app, fans saw custom vehicles designed with team colors, logos, and mascots. Trunks of Lyft cars were stuffed with free team gear. Riders were dropped at a Lyft tailgating experience stocked with Rally Juice, Rally Towels, and highly coveted pink hot dog buns.
We created a custom energy drink called Rally Juice to help fans keep the Rally going.
Rally Towels helped fans stay pumped and created brand awareness throughout the stadium
When Riders arrived at the Rally Mode drop-off area they were able to choose a piece of free swag to get them ready for the game
We got weird and created social posts featuring digital Lyft's own digital marching band. We teamed up with an engineer who helped us map out our band formations.
Merry Mode was an in-car experience that rolled out in Washington D.C. during the holidays. Riders were delighted to open their apps and see map cars fitted with ugly sweaters and were then were able to get picked up in actual cars fitted with ugly sweaters.
Lyft teamed up with huge to wrap the actual cars in ugly sweaters, while I created the in-app and promotional creative.
Creativity featured the mode on their daily picks.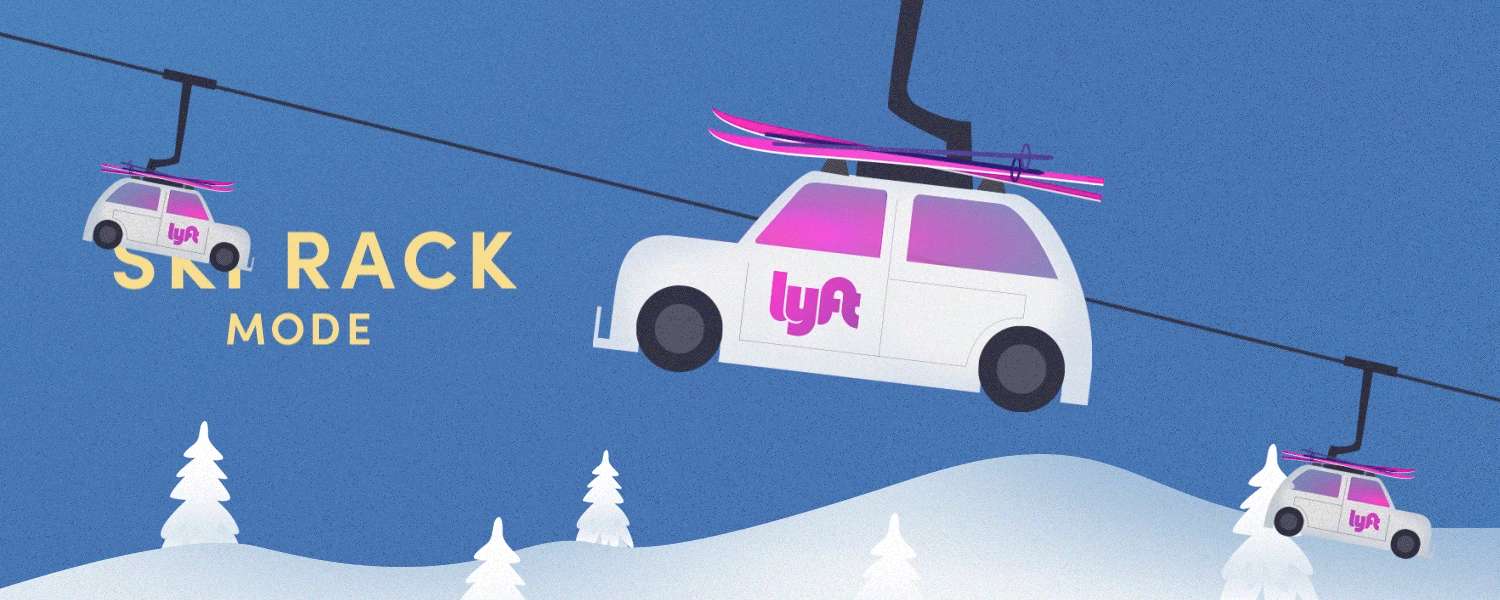 I created this illustration to promote Lyft Ski Rack Mode, an in-app experience where riders could hail a Lyft car fitted with Ski Racks.
This design was used in social and blog posts.